If you have been trying to purchase here in the past year, the answer seems yes, Is Everyone Moving To St George? Check this link out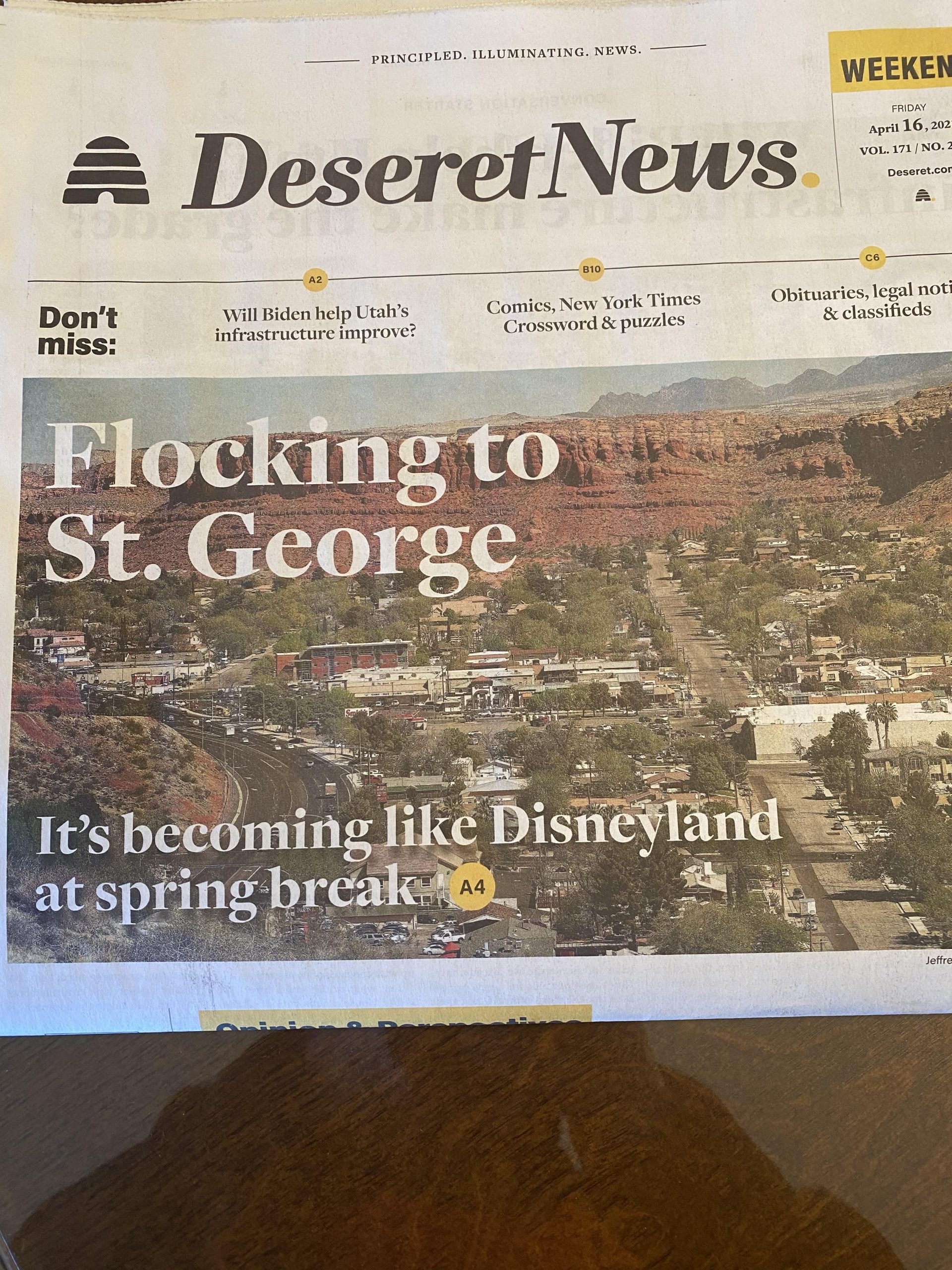 If you want a golf course community, it might be tough, Entrada has a 6 year wait. If you want a planned community like Brio you may be bidding against 100 other people. Not Fun. So why the flight to St George? Kathleen and I moved here from Salt Lake City, and 12 years prior the Seattle Eastside. We fought the battle for 6 months and in the process kept at it using the techniques I propose to use for you. It is a combination of style and experience. Actually we won the bid a month earlier and quickly backed out because I knew that we bid too much. The seller was fine with it because he had 15 other offers.  The final win was at asking price, a great price for a home we love more than any others we went for.
So  here is a lesson learned, losing a bid or offer against others is not always a bad thing. It is experience preparing you for the next one. I am ok with this. I tell all of my clients that buying a home is a treasure hunt.
So why St George? To many it's a great place to retire. To many it is a second home. St George is a city close to amazing places to visit: Lake Powell, Zion National Park, and other attractions. The weather is hot in the summer which appeals to many. To winter weather lovers like Kathleen and I it is ok, and a lot of our life is moving from an air conditioned home to an air conditioned car. (to an air conditioned restaurant. 🙂 A very large number of home buyers are from California. Even though the home prices are high, they are lower than California or Seattle.
In our case it was a desire to leave the condo life and settle into a  home. We thrived on the beautiful Red Rock scenery. I hope I never take that for  granted. I do have a lot of St George and was down here about weekly it seemed.
If you or someone you know is thinking St George, I would love to help them with my Style and experience.
2
And Oh, this is a big reason:
Don't overlook having your dream home if you are over 62 and  have roughly 1/2 cash you should consider a Reverse Mortgage. I have written about these a few times on this website. Check out the category. I was once the CEO of a very large mortgage company and understand the benefits of a reverse. It can get you into a home you love or leave you with cash and no mortgage payment.