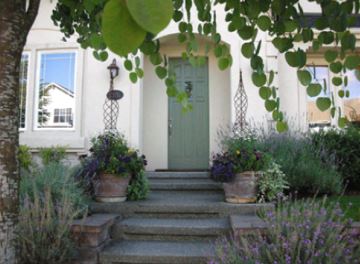 Here is a real plan if this is you; you are 62 or Older and Still Kicking It? Also, it's a plan if your current home isn't your dream home and you want to have that dream home. Are You 62 or Older and Still Kicking It?
I live amongst a lot of retirees. Some have packed it in and some are still kicking it. Which are you?
There is a way to move up in style without breaking your bank. Here are a few qualifying questions:
Is your home free and clear, or almost free and clear?
Would you like to move up to a dream home if you didn't have to make a mortgage payment?
Are you willing to let the government (FHA) participate in a plan such as this?
The big question is will you let me explain this with an open mind on your part? If you are a regular follower of mine, like one person called me, her friend in the computer, you will know that I have a strong background in both real estate and mortgages. You may have also discovered that I owned one of the largest mortgage companies in Washington State at one time. I also owned a residential real estate office. Also important to this message is that last October Kathleen and I took advantage of this program.
I will illustrate the concept below with my own non artistic efforts.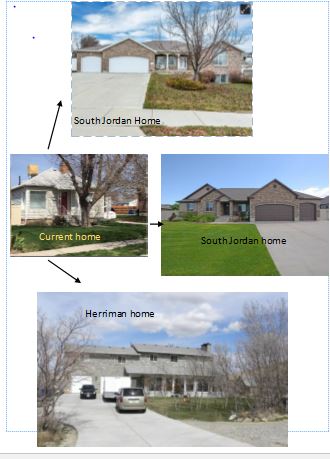 These four homes are all either homes sold or currently on the market by our company, Windermere Real Estate. The home labeled as "current home" above could be traded for a dream home, similar to the others in the photo. Yes, you could trade up from the current home to one like these. If you are intrigued, don't let self talk or talk from others prevent you from investigating.
These other three homes are or were priced between $549,900 and $599,000. The illustration above could be captioned trade your current home for a dream home.  The current home being free and clear is probably comfortable. Were it yours would you have liked it to be bigger, newer, or nicer? This FHA program which I am so familiar with would provide something similar with no new mortgage payment. It is for seniors over 62 or  older. The benefits are different for those of different ages.
Dream home? How is this for some write ups?
The home on top: Come and see this well kept fully finished rambler in a quiet neighborhood in South Jordan. This home features an open floor plan with large bedrooms. The front room can be either formal living or formal dining. The basement has a full kitchen, living room and separate entrance. In the spring enjoy barbequing on the patio in the backyard. Newer carpet with upgraded pad throughout. Needs a little updating. Pool Table in the basement is included.
The home on the right:
| | |
| --- | --- |
| | Beautiful rambler with many upgrades! Granite countertops with large kitchen island, knotty alder cabinets with soft close drawers, large open great room with gas fireplace, crown molding in formal living room, main floor laundry. Master bedroom with master bathroom which has a large corner soaking tub and separate shower. Finished basement with large game room, two more bedrooms and a full bathroom with lots of storage space including a cold storage room. The yard is amazing and has secondary pressurized irrigation water, a large covered patio, a workshop, a large RV parking area on the side, vegetable garden, fully fenced with plenty of space. The roof is architectural 30 year shingles, high efficiency furnace, central air. Close to shopping, schools, parks, and easy access to highways. A must see! |
The home on the bottom:
Wow, Million Dollar View, with 1 Acre of Horse Property. Nestled above "The Cove" in Herriman. Next to hiking trail that will not have any homes built on it. Enjoy country living while living close to city amenities. Wonderful 2 story home with plenty of space. 2 Master Bedrooms, Beautiful gourmet kitchen with Viking stove and custom cabinets. Huge master bedroom with separate sitting room. Landry room up and down. Mother-in-Law apartment in basement with separate entrance. Over sized 2 car garage with tons of cabinets for storage. Several fruit trees in orchard by the giant garden. Another acre is available. Home is on a well with 1 water right available and city water stubbed.
I titled the post as "Are You 62 or Older and Still Kicking It? If the answer is yes, lets kick in gear  your dream home. It only take a little time and a lot of open mind to get this done.
Our residence is in a high rise condo in downtown. Only a couple of these buildings qualify. The trade could be made for a qualified condo. However if this applies: "Are You 62 or Older and Still Kicking It, you may want to make the switch to a home you would just love.
I am thinking of a couple who are friends of ours. Their home is like the proposed examples. They love having the space. Every Sunday their home is a meeting place for dinner with all of the family. It's a Sunday tradition for them. The master is on the main but downstairs there is plenty of room for guests. Will you current home fit  your dreams? If not, give me a call, I am your guy to make a transition like this. These are just examples, we could get to the specifics based on your exact situation and desires.
I work in an wonderful business, and have done so for over 30 years, give me a call 801-244-1666 or if you are of the texting generation you can text me at 206-618-3724.