Seniors – Is Your Current House The Right House?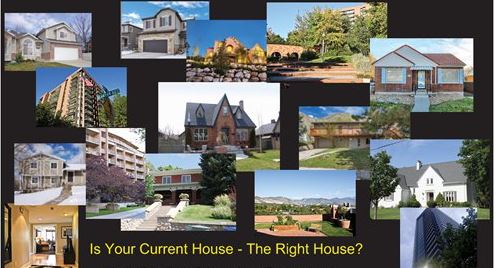 For some this may open up an exciting new dream. The ideal person is over 62, home free and clear, healthy, and willing to dream about the yes, "dream home".
In Salt Lake City it is pretty impossible to find a decent home for $300,000.00. There are first time home buyers out there scouring the new listings for such a home. Sadly, when one comes on the market so many are after this home multiple offers are the norm. So instead of finding the $300,000 home  you are in a bidding war against what can be 30 competitors. Good bye to the $300,000 hope. Tooele County is the 7th fastest growing County in the US. Why is that? Prices. You get more for the money over there. However, my experience is that many won't live there. So buyers remain renters in many cases. In others, they luck out and win the bidding war.
OK, lets say that you own such a home. Is this home really the right home for you? Does it take more yard care than you want? Is it a multiple level home and you are tired of stairs? Have you been online or to the Parade of Homes and dreamed of a new home, even a home you can't afford?
Well, dream on senior citizen. Your current house, free and clear, can launch you into a new dream house with no new house payments. What? Yep!
First, take a look at what you can purchase for between $550,000 and $650,000, click here. These are all single level living homes.
So how do I pull this off for you with no payments. It's with a government program for senior citizens. The program allows those 62 or older to put about 1/2 down and forego any mortgage payments. The older you are, the less you put down. For example: age 70 puts less down, 44.9%.
Because the program is not the norm, the common immediate reaction is NO, this isn't for me. I suggest that if you do have a dream of a different home, open your minds to this program. I can help you decide if this is actually right for you. I can help you over your questions. I believe in this program. To me, it's a wonderful solution for many, very many.
Seniors – Is Your Current House The Right House? It might not be. I can help you figure this out. 
Larry Cragun – Windermere Real Estate
Residential and Condominium Professional.