Zillow Zaps Buyers Brains, where is Zorro when you need him?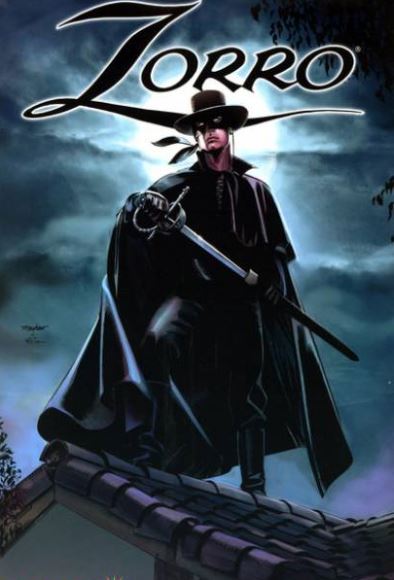 We have been riding the valley for the perfect home, not to be found. It's been two years from listing to listing. Then it's offer accepted then dang, it's off the market, seller decides he's not a seller. Buyer confounded, disappointed, and discouraged. A year later the seller still not willing and the buyer can't find the perfect home.
Whoopee, we find it. Preparations being made to offer full price. Buyer  is ready to tackle the world, oh joy. Then neighbor gets involved, says lets look at Zillow. Buyers brain becomes messed up, fried you might say. Help I say, where the heck is help, perhaps it's time for Zorro to the rescue, I need some help. The price offered is $685,000 and Zillow Zestimate says its worth $459,000. Zap and damn. Buyers brain is zapped, but only for a few moments. I show them facts that we have from data in the MLS. The home is priced right.
Similar to Zorro can be facts not Zillow fiction. Zestimates are admitted fiction. Founder Rich Barton was on a Seattle television interview with writer and agent Larry Cragun. He admitted that the Zestimate is just an estimate. He stated it could be as much as 13% off. This in a State where County records record the sales price.
Utah is a non disclosure state. As such the sales prices are not recorded and published by the Counties. Therefore the Zesimate is zapping peoples brains when they publish values. This Zestimate was off by over double Barton's admitted 13%.
The buyer came to me excited and confused. "This looks like a great home but it's a bit overpriced". "It is I say, how much overpriced"? "Well maybe a couple of hundred thousand dollars he says".
Now my brain is fried.
There is a secondary Zillow issue. Zillow lets any agent become the expert in a zip code, expert or not. They only need to pay the price to buy that zip code. Experts aren't always hungry to pay for leads. I don't. So when someone searches on Zillow they may end up with just any old agent, even one quite hungry for business, even a new agent. That's not the way to pick your agent. Doing so, you once again may need the help of Zorro.
Larry Cragun – Windermere Real Estate
over 25  years in the real estate and mortgage industry.