About Larry Cragun Windermere Real Estate I write this post to share why I believe I am a great choice for you to use to find your home or condo. Thus the title Why Larry Cragun Why Windermere Real Estate.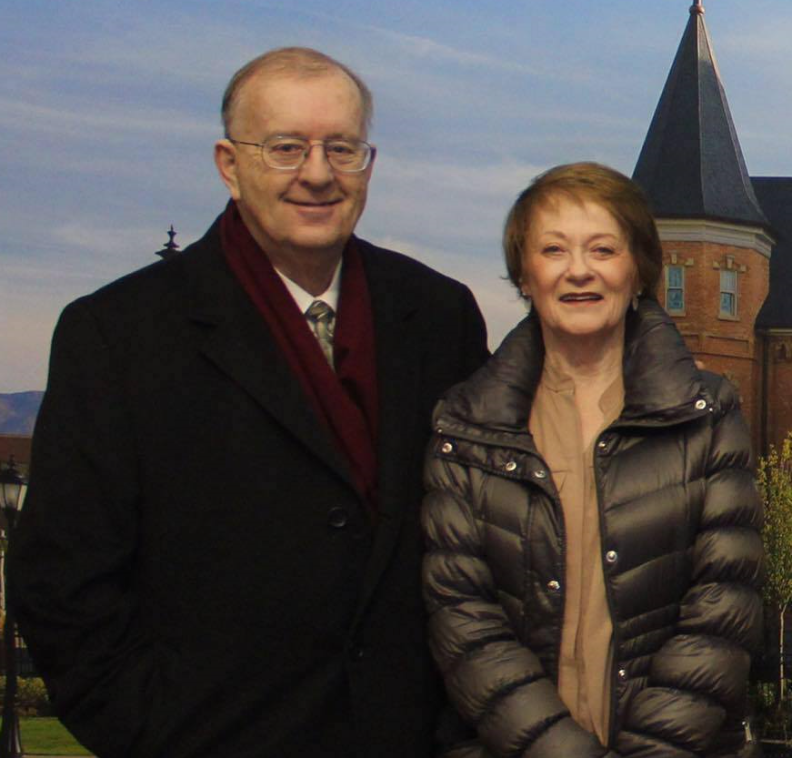 My Experience:
I have over 30 years of experience in this industry, including owning one of the largest mortgage companies in Washington State, which I sold prior to the housing crash. Understanding financing is a big asset for my clients.
My approach is to serve, be on top of all details, use every tool available, be there in all your needs, and have a soft approach to help people find the right home. It to me is a treasure hunt.
Last year I closed on a condo in Governors Plaza. The buyer came to me off of my website: http://ItsGreatInSaltLake.com/ She had been doing research and as I mentioned the condo product that was available out there she seemed to know they weren't what she was looking for. She mentioned that she really liked Governors Plaza. Nothing listed matched her wishes. So I went to work looking for something not currently on the market and found the right one. It was perfect for her. It took a bit of price negotiating with the seller but all went down just fine.
This buyer is another example of my approach to this business. She was defensive when we first spoke on the phone. She had talked with other agents she felt were high pressure, were trying to immediately lock her down as their client. Sensing this resistance I shared my philosophy, "if it isn't working between us, no problem". I won't try and contract you with a buyers contract, except when we make the offer and it will only be on that specific property, which contract is required by Utah law. Mutual respect is the rule I try and follow and look for.
Windermere, like no other: If you are serious about the luxury market you will come down to two brokerages to consider. A comparison will put Windermere as #1, I am convinced of this fact.
In Utah I was licensed with MediaOne Real Estate, a subsidiary of The Salt Lake Tribune and Deseret News. In January 2018 we learned that Windermere Utah had purchased MediaOne Real Estate. At first I, as were my colleagues, was extremely concerned about what this meant for us and our clients. The concern quickly turn to excitement. Their marketing power is unlike any brokerage I have been licensed with in my entire real estate career. I began to realize that I  had more to offer to buyers and sellers than before, and in fact I suggest I have more to offer now than my competition. Take for example the Matterport Camera Windermere just purchased. It provides the current internet shopper, which are the majority of shoppers the ability to actually walk through the home on line, with a beginning overhead view of the floorplan. It is amazing. I am currently scheduling filming with each of my listings to include a Matterport show for my sellers. List with me and you will have a fabulous tool to share, and for me to market with. It is at a cost to me, but man is it worth it. Here is a sample: . https://my.matterport.com/show/?m=ZLtu5NLjWjX
There is much more. New marketing announcements come often. If we meet I will share many other things we have at our disposal for you, such as the Living magazine Windermere publishes to high end and other targeted potential buyers.
To buyers, besides Matterport, besides our terrific search on my site, I have special tools to assist you. For example neighborhood news advertised at the bottom of my website. Subscribing here will provide you a monthly report by zip code of every on home or condo on market, under contract, and sold in that zip code, that month. You receive that report as long as you desire. Pretty cool for sure.
My partner and wife, luxury is her game.  :
The not too long ago photo includes my talented wife Kathleen. She is an important partner in my real estate practice. She has been an award winning and magazine published interior designer during her business career, and considered to be the best designer in whatever firm she worked for or whomever she performed her magic for. She brings to my clients an important eye on how to best present your home for sale. She is an important second opinion on home values, understanding that value is based on more than the square foot of the home. Having Kathleen as my partner is your asset. She's also the  boss.
I am a leading Condo expert:
Selling condominiums is not like selling homes. Their are sometimes hidden risks not all agents can spot. An important issue is what does FHA think of the property. Is it FHA approved? If not why not? There are many things to understand and many things an agent needs to help you evaluate. I am good at this.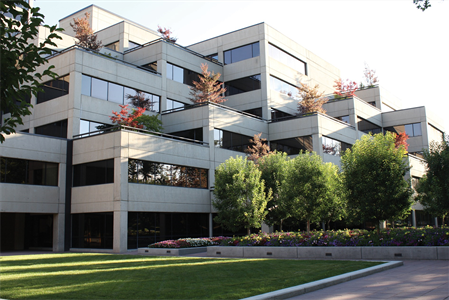 I love helping people with their real estate needs, as do most in this business. It's a very satisfying career and I am glad to have come out of retirement to enjoy it again. I am pretty state of the art with technology, started a dotcom, am about to have a company publish an app I designed, and am grateful for finding a cool niche in Utah. I look forward to assisting some of you.
The good things we do with part of each of our sales is another thing we are proud of.
Luxury Real Estate Is Where We Are Unmatched. Add our design and lengthy experience to the mix: Winner!
When you place your luxury home in the  hands of a real estate agent, and company, you likely expect an extreme world wide and highly visible marketing effort. The kind of effort than can cost up to $10,000 to get your home sold. You expect the agent to do the best job possible.
This would include world wide exposure. Windermere has an unmatched package for you:
We are Utah's exclusive Christies International Real Estate affiliate.
We are Utah's exclusive affiliate in Leading Websites Of The World.
We are Utah's exclusive affiliate in Luxury Portfolio International.
Our Premier Properties marketing program is extensive:
Technology advances can be wonderful. That comment especially applies to those of us who sell real estate. It used to be that my favorite invention of all time was GPS. For me it has saved me hours of extra time. Not wanting to look stupid or inconvenience my buyers I used to travel to all of the locations we would be visiting the day before, just to make sure I knew the route. GPS made navigating a breeze. (Of course the GPS on my iPhone is a step up as it even talks the directions to me as I go.) Now I discover matterport camera. Matterport, What A Great Service
Well, the matterport camera may have just taken over as my favorite. Here is the dollhouse view of Canyon Road Towers 401 and the dollhouse view it creates. Even this is amazing. From dollhouse you click on a room and you are taken there. You can move throughout the come as if you were right there.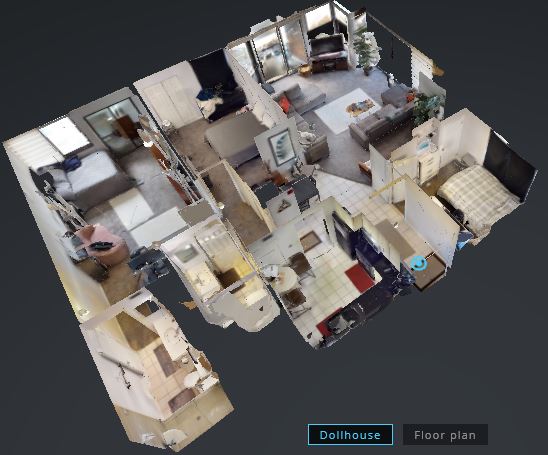 The photo below shows a room view. You can travel throughout the home, see it all, by clicking your way through the home. It functions similar to Google Streets.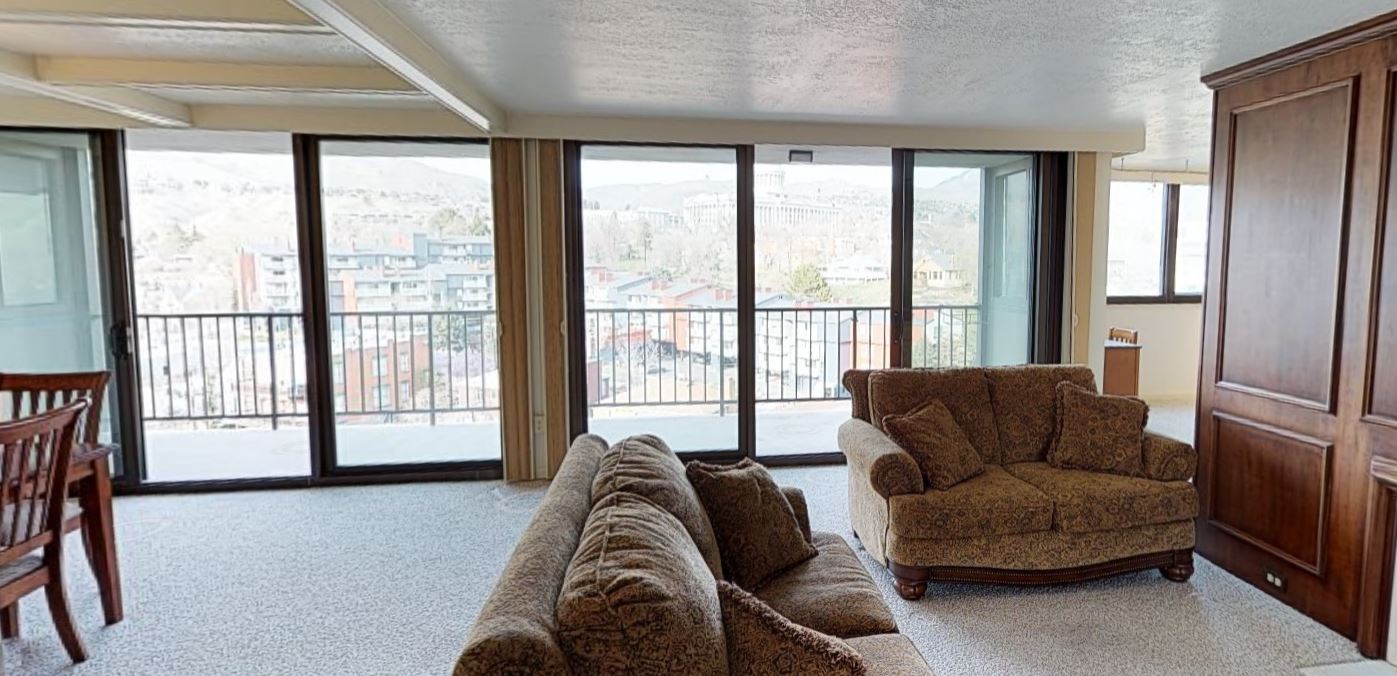 It also creates a to scale floor plan of the home. Don't ask me how it does it, it seems impossible, but below is one of my listings plans that was created by matterport. How handy this is illustrated by a text I received this morning from the new buyer of Zion Summit 1004 who requested a floor plan to scale. Hot dog, where I often have to decline as they aren't always available, he got this. I am still flabbergasted that this was created by a camera.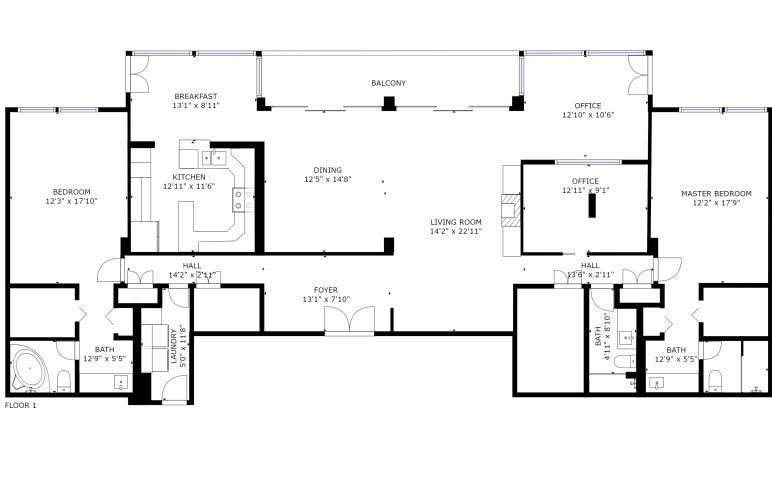 Here are some links to some of our most recent Mattterports
2333Sky Pines Ct, Draper
2412 Mile High Drive
3419 E Gun Club Road
11323  Portobello Rd
940 Donner Way
13439 South 1400 East in Draper
5023 West Dock Street
My guess, is that you will insist on this service whenever you put your home on the market. It is now another of the standard marketing tools I provide my sellers. It comes at a cost to me, but it is so worth it.
Here are two examples of the benefits because people can virtually walk through the home online. They see everything, ceiling to floor, wall to wall.
More people can see it. I have sent the link out to 100's of my contacts. I am getting feedback that they love it. Two have been forwarded to people out of the country. One is telling me they approve an offer being made and they haven't even seen it.
The second is a convenience factor. One negative thing is having people walk through your home day after day and hour after hour. Even when agents are instructed to give the seller a certain amount of notice it is not unusual to have someone knock on your door with, "I am sorry but my client wants to see it now?" Can we please do a last minute showing? Please, pretty please? What are you to say, you want to sell the darn thing. So many are just looky lou's. Now they see it virtually on line before asking to see your home. The net result is that those that disturb you are pre qualified as to their interest.
Another Windermere marketing benefit is its international reach. We are a member of one of the premier international marketing sharing groups who have a world wide reach of buyers. This is accompanied by our Living Magazine which is targeted to local and out of our market qualified buyers.
I am committed to my clients and welcome the opportunity to assist you.
Larry Cragun – Windermere Real Estate
Condominium and Residential Specialist
Real Bad Mortgage Advice Radio Advertisement
Today I listened to a radio ad that I want to address. It truly is Real Bad Advice On A Radio Advertisement. The ad invites you to use the radio ad mortgage lender, buying the ad instead of using one referred by the real estate agent. It touts strengths of the advertising as being impeccable and superior. It suggests a better interest rate as a possibility. Real Bad Mortgage Advice Radio Advertisement
I was in the mortgage side of the business for much of my career. I went from loan officer for a bank, to being licensed with other banks and mortgage companies. I ended this side of the business as owner and CEO of one of Washington States, largest volume mortgage companies.
The advice was bad advice for two important reasons.
1- shopping rates is a suckers game. Interest rates fluctuate at least daily and several times a day in certain market conditions. You do not lock your rate on a shopping call. The first bank I worked for ran a Sunday ad quoting their rate. They had to have the quote in on Wednesday before. People started ringing the phone on Monday AM and it was a nightmare. The rate in the paper was no longer valid. I hated it and refused to play the game.
2- This is an extremely important reason that it was Real Bad Advice On A Radio Advertisement. When you speak with a lender or loan officer that runs radio ads the relationship is between you and that loan officer. It's a one on one relationship. If they mess you up, don't deliver as promised they lose you.
The ad was asking you to discard the loan officer referred by your lender. Think about it. If this referred loan officer messes you up he or she puts a steady flow of referrals at risk. Their responsibility is to more than you. The loan officer receiving referrals from an agent that can provide a lot of business will go overboard, even in busy times to not mess you up.
Now having been there and even overseeing hundreds of loan officers I have seen a lot, may be even seen it all. Crashes with peoples loans happen. In busy times lenders can get too busy. They have no control how much business comes through the door each day. They have a fixed number of staff and the loan officer only has so many hours a day, even if working long hours. You definitely want to be the preferred, real estate agent referred client.
Some examples of crashes: they forget to ask for all the documents that are needed, they are slow in ordering your appraisal, the rate they promised just went away because they were slow to lock it, there are many as it is a business with a lot of detail.
The worse one I remember was with now defunct Washington Mutual Savings and Loans. An agent brought a client to me with the statement that I was competing against WAMU. The buyer had the rate quote in writing and all I had to do was beat it and I would have the loan. In checking things out I said that there was no way that rate was possible, it was way too far under the market. FYI rates from lender to lender vary very little. I not only didn't get the loan against what I believed was a fake rate I made the agent angry. A few weeks later the agent and client came to me for help. It was time to close and the rate was way way way higher than quoted. This was a not too uncommon of a problem back then and the government has made it more difficult to have this severe of a problem, but it can happen. I still had an angry agent friend but there was little that I could do to help at this point.
A more typical problem these days is when a local real estate Principle Broker had a transaction that couldn't close at the last minute due to a lender saying the buyer qualified for the loan and at the last minute the loan was denied. His words, "all too often the loan officer says they qualify when the app is taken, yes they qualify throughout the process, and at the last minute, sorry they don't qualify".
These are only a couple of examples. It truly is Real Bad Advice On A Radio Advertisement to move people from an agent referred lender to one that advertises for your business. Even if you are getting a refinance, either use the lender that you had a successful experience with or call a real estate agent for a referral. In the later case make sure the loan officer is aware of how they referred.
This advice also applies to responding to web site lenders. I have had situations where I had to warn internet found lenders that if they weren't going to honor the commitment they made that I will help their upset client make a complaint to the State Attorney General. It's a sad way to get action. More often than not the issue is not meeting a closing deadline. I hate to add to my list of no no lenders local savings and loans and banks. I tell my clients that I have had  and seen so many bad experiences with them that I may not want to be their agent. It for similar reasons of the problems with internet lenders with one unique one, in that with some of these you get to talk to a different bank employee all throughout the process and trust me that is really not good.
There are two lenders on this site you can count on. But more importantly, if you are buying a home, use the lender agent refers you to. You will be the priority client and that is what you deserve.
Ignore this: Real Bad Advice Radio Advertisement.
Larry K Cragun Windermere Real Estate
Residential And Condominium Specialist