What About Investing In Real Estate? Part 1 of a series. We have seen the ups and downs, even the crashes of our investments. I have been through much, as you probably have. Where should we invest? Should we invest?
Here is the first of some random thoughts and opinions for your consideration. I will address others in future articles. This series has a Salt Lake City focus.
As you read these articles be sure that I see the safest investment is free and clear real estate that can earn you income. In a market crash you my just have to lower your rents. What is more likely in Utah is a 10 year run up. Some say that Salt Lake City is a future of being a world wide hub. Consider how much happier that you would be if  you had made your real estate purchase as recent as three years ago. (Three years!)
1- Duplex and/or fourplexes. I'm not into encouraging your going this route. The exception might be if you are living in one of them. Why do I have this opinion? The answer comes from extensive study for a client who thought that this would be his preferred route. The problem here is that so many are after this piece of the market that sellers can get away with what I consider to be absurd. The typical pricing offers a 5% cap rate. In other words if you paid cash for a $400,000 property you would achieve a $20,000 cash return. That might sound nice but virtually every property offered with this return is absolutely a deferred maintenance pit. Most of these are assuming that you are going to manage the headaches yourself. So you get all the phone calls and you get to subtract these costs from your revenue. If you hire a property management company, reduce the rate of return. The 5% is in my opinion too low and it will be reduced by the upkeep and property management.
What went through my mind on this recent study was that these are absolute junk. Don't pit your future on junk. That's my opinion.
For your information, my background includes an extensive part of my real estate career in the commercial side of real estate. I was the director of real estate acquisitions for a commercial real estate developer. I have been CCIM trained on numerous aspects of commercial real estate. I focus on residential because of the consistency in this market. However, upon joining Windermere I have been motivated by their strong commercial real estate department to look for good options for my clients. There are good options. In my opinion duplexes and fourplexes aren't currently a good way to go.
Larry K Cragun – Windermere Real Estate
What About Investing In Real Estate? An investor and real estate developer that I was once on staff for, Bill Schourup,  had an important investing principle. It was based on his belief that real estate went in cycles. One can't predict when the cycle will take place, but one can predict that there will be ups and downs in values. This was advice from over 30 years ago, when I was just a young pup. Mind you, he was an investor as well as a developer. Pretty much all of his investments were in real estate. He owned large portions of land, a shopping center, motels, pads to lease to fast food restaurants, apartments, and office buildings.
That advice was to either own your real estate free and clear or have it in debt as close to 100% as possible. The reasoning was simple. In a down market when you own it without debt your only risk is the cost to hold it. For example in land there may be taxes. Rental properties were a favorite as your risk on free and clear investments you may be subject to reducing rents.
When you have it close to 100% mortgaged the banks are more likely to work with you rather than foreclose and take the problem on their own or suffer a loss greater than working with you. An example I witnessed with a condo developer client was in the most recent down market or should I say crash. Rather than foreclosing on a building just completed construction before the crash the bank gave a client of mine in the Seattle area the right to rent the units out until the market turned back up. These were very high end condos. The client used the rent to maintain the servicing of the mortgage. Had their been serious equity that wasn't a probable outcome.
Bill's theory of there will always be ups and downs in the real estate market is in fact more than a theory. The concept that we never know when the down will happen is real. I was in a conference in New York City when a Harvard professor asserted that we were about to witness a crash. It was a real estate conference and he was about booed out of the building. None of the attendees bought into his premise. All of us soon witnessed the reality of his claim. If only.
What About Investing In Real Estate?
By the way, have any of you had your stock portfolio ruined in a heart beat? I have. We have. Kathleen was once a proud hold and never sell of major telecom stocks. They took a crash that have only partially recovered. One stock dropped by over 90% in value. She still holds it and yes, it has come back by about three times. If it were at $90.00 and dropped by 90% it would have gone down to just over $8.00 a share. See it triple again and she has it up to $24.0o. Not so good, right?
I sold a condo to an individual who called and wanted something better than what she was getting in the bank, which of course is about 0. She is getting a 5% return after paying the HOA. She bought it without a mortgage. This may not be the ultimate investment but it sure not risky to hold and it sure beats the bank.
What About Investing In Real Estate?
This article is a part of a series addressing What About Investing In Real Estate? I will share a variety of investing options which may or may not make sense for you.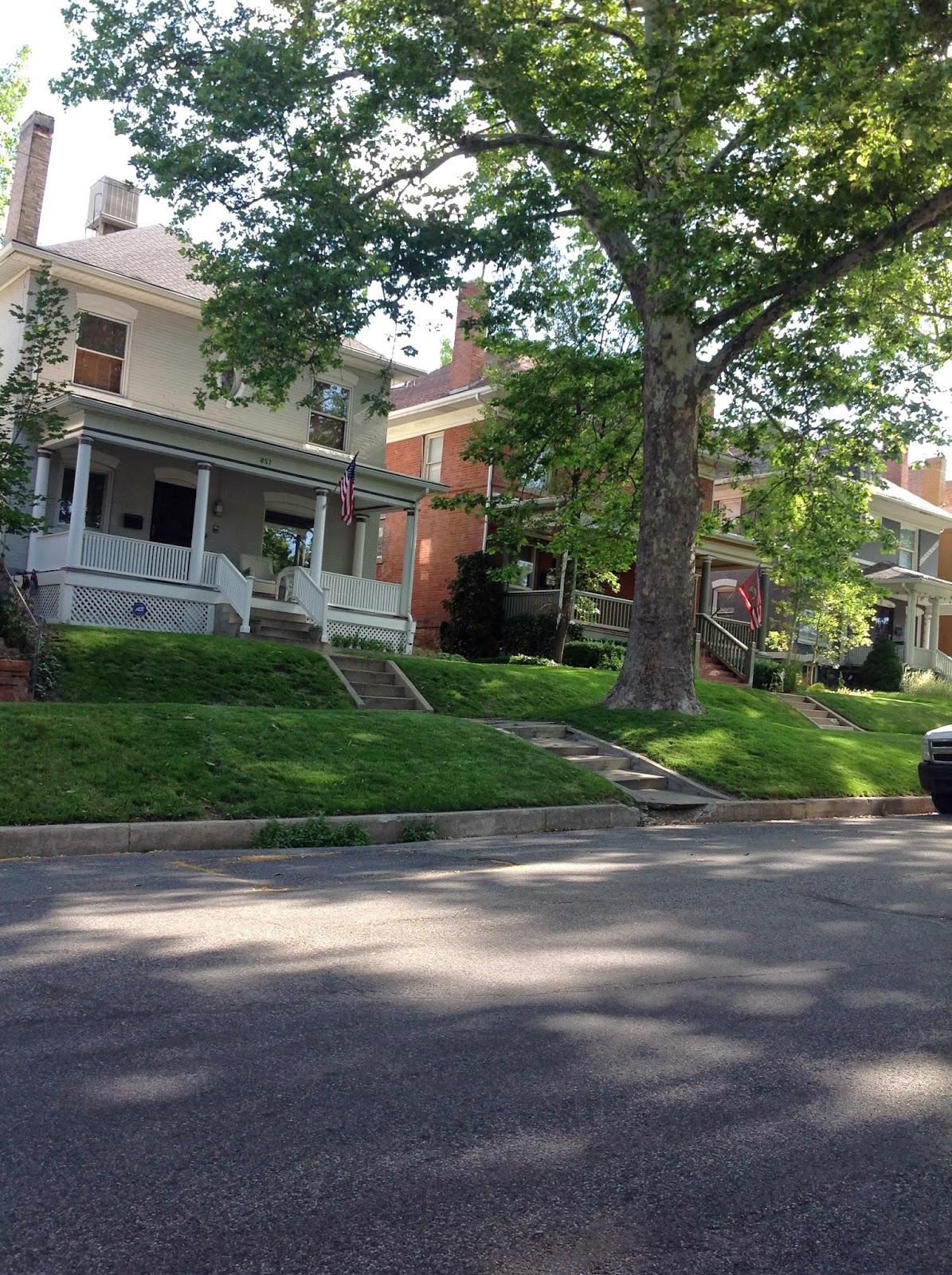 What About Investing In Real Estate – Part 3. Investing for the future, a second home or a rental home to keep. I present two, not so often stated reasons, for purchasing that rental property. What About Investing In Real Estate?
Typically it's done for the cash flow. Sometimes it's hoping to cash flow 5% or more and that's what is the focus of the purchase. Consider these two reasons:
1- Buying now that rental property as the home you will move down and live in. If affordable buy it as a second home and not rent it. Buy it now. As I sell a lot of condominiums I find people in their 60's- and older finally selling that big home with high maintenance and replacing it with a lock and leave situation, such as a condo. In downtown Salt Lake City the appreciation on condominiums has been, in some cases 25% or more in just the last three years. Those same units would have rented high enough to provide a decent positive cash flow return. The cash flow was nice but had the purpose been to own and retire to that unit the purchase price savings would have been the more important factor. I have had clients make their second home purchase for just this reason. It's a smart decision.
2- Purchase a second home for the kids college. Young parents have four choices in planning for their children's college expenses. 1- Pay for college costs out of ordinary income. (Add 25% to 30 for taxes) 2- Expect the student to pay work to pay for all or part of the costs.(That was my option) This could take longer to graduate with the higher possibility that the student will dropout. 3- Student loans where the student starts out in life deeply in debt. Do you know any kids in this situation? I do. 4- Pay college costs out of assets. Buy a rental property that will be free and clear. In some families the perfect loan is a 15 year mortgage to assure the free and clear result. This purpose opens the door wide open to the location and type of investment property. A good location I have guided clients to is in communities near the growing tech area called Silicon Slopes, Lehi and close by.
As an example to #2 above is if you purchased a $300,000 property with 20% down and you experienced a 5% per year appreciation that home would be worth $623,679 in 15 years. In the Silicon Slopes area rents are currently typically earning $2,000 per month.
If your child is already a college student, purchasing a property is still an excellent solution to curbing the high cost of education. The investment property can be a place for the student to live and provides a source of income (roommates) to help pay the mortgage. I have had several clients purchase in this situation.