One of my favorite real estate roles was a corporate Commercial Real Estate Director.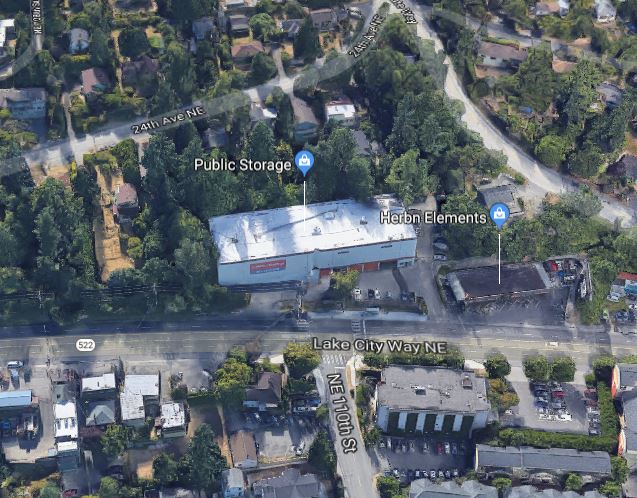 While working for Weston Properties, with a relationship with Econo Mini Storage systems we were early adopters of the indoor climate controlled storage facilities. This was our first indoor storage building in Lake City, Washington. It is now a Public Storage.
My role was to determine where to build, how large to build, what the cash flow would be and to determine how long it would take to reach a profit once the building was open for business.
The feasibility for this industry is similar to that which would be done for a grocery store. Population income and type, and determining the physical market area determined. Additionally the number of people in apartments are a factor.
I could determine exactly how big to build, what size of units to build, and the value of the building at an 18 month period after completion.
We secured properties in the greater Seattle area and from Irvine California to Downtown San Diego. We also, under my management, assembled properties for shopping centers. This was tricky in that the dynamics between neighbors who own homes in now commercial zones were very aware of our efforts one owner to another. Jealousies were common and some people tried to be hold outs for more money, thinking that the combined was dead without them.
I had to enjoy  the assemblage for the Costco in Kirkland Washington. We had started as a project for a K Mart. K Mart Corporate ended up in nixing the site and it went on to become a Costco. A lady who her neighbors called a "crazy lady", kept upping the terms. She as the last hold out first asked for a higher price, which she got to to the anger and dismay of her neighbors. But at the point of signing what was agreed verbally the price went up. It went up and up and up. The final straw was when she insisted that the developer buy her a new lot and move her home to it.
For  years you could drive by and see the huge Costco, wrapped around this old home facing the freeway. Eventually, years later, she sold at a much lower price. Costco uses it as a parking area.
Prior to that I was staff to a land developer as well as was an agent.
Subsequently I was in charge of securing and maintaining options on apartment projects to be built by a firm owned by an architect and builder. These properties were built to sold when 90% leased to a company that implemented and managed TIC's.
This past year I have been able to move to working with Commercial Clients as well. I have the resources to serve clients well. I partner with others in our firm whenever I feel it best for my clients. As an example I just sold two commercial pads with a Windermere partner to assure myself we were priced right and dealing with a city I was less familiar with.
The software I use is similar, even better, than the MLS software.
I would be a great asset to your commercial needs.