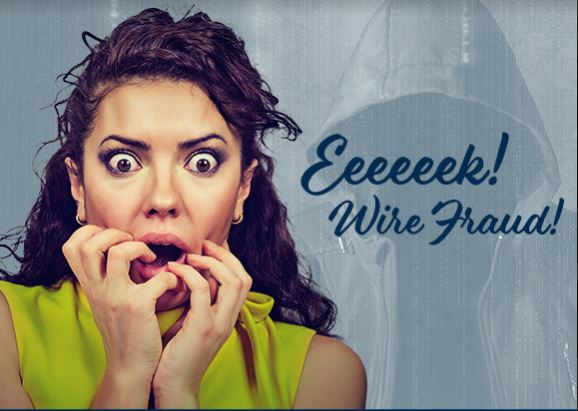 Avoid Wire Fraud. Criminals disguised as trusted professionals, are prowling for transactions that may be vulnerable.
It is important to take the proper steps to avoid wire fraud by managing the transfer of money for your purchase.
The common way this can happen is to discover who you will be wiring money to (title company) and send you instructions to the wrong account – the fraudsters account. Once this happens  your money is irretrievable.
Accessing your email is how they discover where you are to send them money, they then spoof you with a fake letterhead with fake instructions.
Not receiving the instructions by email is a protection. Having the instructions sent to you with a password to open the attachment is another way of protection.
My main recommended title company, First American has a most secure process that they have just implemented called secure portal. Within the Secure Portal, they can electronically sign opening paperwork, download wire instructions, and communicate with their closing team without relying on risky emails.
We simply provide our clients' email and phone number when opening escrow and they take care of the rest in a most secure process.
Do it right, calm your fears, and stay secure. Don't take this risk lightly and avoid wire fraud. There need not be a tragedy if you take the serious and cautious steps to protect yourselves. By the way, text is more secure for communication than is email.
Another say to protect yourselves is to setup your email with a two step process to access your email. The simple way to explain this process is that to open your email you need two things: something that you know and something that you have. 1- you know your login credentials and 2- you have your cell phone. When logging in a message is sent to your phone asking you if this is you. You must acknowledge to get in. Windermere is requiring all of its agents to have the two step setup.
Avoid Wire Fraud