This building in MillCreek is going to be available for lease. Adam Von Maack and I listed and sold the lots to a developer. Millcreek is one of the hot upscale markets in greater Salt Lake City.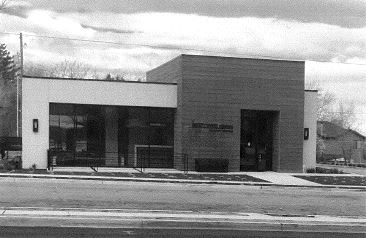 As other communities south of Salt Lake City were incorporated in the 1990s and 2000s, Millcreek remained as the most populous unincorporated area of Salt Lake County. Residents considered a number of options for their future, including incorporation, which would make it the county's fifth-largest city. Amalgamation with neighboring South Salt Lake was also proposed, which would have combined South Salt Lake's commercial and industrial base with Millcreek's heavily residential character, creating a city of over 80,000.
The incorporation of Millcreek was the subject of a contentious 2012 ballot question, which set the boundaries of the proposed city identical to that of Millcreek Township, and asked voters what form of municipal government should be implemented. The initiative failed with only 40 percent of the vote, leaving Millcreek under the jurisdiction of the Salt Lake County Mayor and Council, as are other unincorporated areas of the county.
Despite the failure of the initiative in 2012, the question was put on the ballot again three years later, and Millcreek residents voted for incorporation on November 3, 2015. In the 2016 election, residents voted for a mayor and city council members in advance of incorporation, which was recorded at 9:30 a.m. on December 28, 2016.
I have a strong commercial background and partnered with Adam Maack to assure my client selling the property that there were two strong agents working in their behalf.
This has resulted in being a wise move as the speed in which we sold these lots, and at a satisfactory price, opened up us marketing several more properties for these principles. Properties in Ogden, Sandy, Hurricane, Heber, Idaho Falls, Price, with more coming.
This building in MillCreek is going to be available for lease.