Aaron Morgan of Academy Mortgage is a great option. Aaron Morgan Academy Mortgage.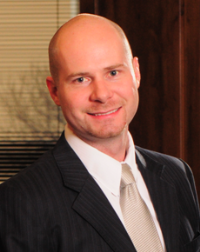 This is an important post. It was prompted by a radio advertisement I just heard pitching a loan officer. Do not make your lender choice this way, do not!
A significant part of my career has been in the mortgage business. I was a successful loan officer for both banks and mortgage companies. I owned one of Washington States largest mortgage companies, producing between  300 and 400 loans a month. I know this business.
There are many good loan officers and many good mortgage companies. I recommend two things when selecting a lender for your home. 1- pick a lender recommended by your real estate agent. 2- Pick Aaron Morgan and use my name as  reference.
These two suggestions are based on an important principle. When recommended by a real estate agent the future referral business is at risk.
Understand that no lender can control the inflow of business referred to them. Bad experiences happen when the lender gets too busy. I have seen that happen. I have seen it happen most often with online lenders and even with supposed good lenders. In Salt Lake City I have seen bad experiences when someone goes to their local branch they bank with. I have seen loans where the interest rate wasn't locked in. I have seen situations where closings were very late. In late closings your purchase is at risk. Sellers don't have to honor  your purchase, could take a higher backup offer, or could just plainly remorse.
When you are choosing a lender based on an agent referral you become an immediate priority. You want that with all lenders. You want to be a high priority.
Aaron Morgan has not been the only lender I have used in Utah. He had to convince me by trial and experience. He is the real deal. In one condo property in Salt Lake City he is currently the only lender that can deliver a conventional loan at competitive rates.
You can count on Aaron to deliver what is promised as promised. To strengthen your position as a client, make sure you tell him I referred you to  him. Whomever you choose, make sure that lender is referred by a real estate agent.
Larry Cragun Windermere Real  Estate
Residential and Condominium Professional.